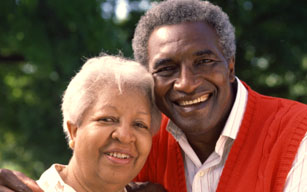 The Department of Senior Programs and Services offers seminars and activities throughout the year. Get details on our news and events page and special events calendar.
Ride with a Friend
Check out the Bee-Line System's Ride with a Friend Program. It's twice the fun when you ride the bus with a friend, be it to go shopping, to a restaurant or to visit a historic site. Also, as a senior, you're eligible for a fare discount and discounted entry to participating partner venues.
Mae Carpenter receives 2014 Women's Hall of Fame Award
Westchester County Executive Robert P. Astorino honored Commissioner Mae Carpenter on March 28 for winning the prestigious Women's Hall of Fame Award from the Women's Research and Education Fund.
Salute to Seniors
Mark your calendars. Salute to Seniors takes place May 8 at the Westchester County Center from 9 a.m. - 2 p.m.
Other Highlights