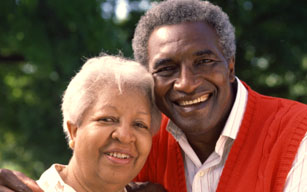 The Department of Senior Programs and Services offers seminars and activities throughout the year. Get details on our news and events page and special events calendar.
Successful Aging Conference
The "Successful Aging - It's Everybody's Business" conference on was held on Thursday and Friday, June 26 and 27 at the Marriott Hotel in White Plains. Westchester's TIPS program – or Telehealth Intervention Programs for Seniors – made its national debut, and Ken Dychtwald, one of the nation's foremost visionairies on the "longevity revolution" made a rare New York appearance to deliver the keynote address.
Telehealth Intervention Programs for Seniors (TIPS)
Learn about the county's groundbreaking and innovative Telehealth Intervention Programs for Seniors (TIPS), which will improve the health of many older adults and save taxpayer money at the same time.
Other Highlights
Westchester County Executive Robert P. Astorino invites you to nominate a senior for the Westchester Senior Citizens Hall of Fame, now in its 32nd year. (In Spanish)


The "Healthy Living" conference for Spanish-speaking seniors on Sept. 6 is celebrating its 20th anniversary this year. (in Spanish)


Music, brain games, astronomy and lively discussion are just some of the activities planned for the 2nd Annual "Celebrate Aging Livable Communities Village Fair" on Sept. 16 in Valhalla.


The public hearing for the Department of Senior Programs and Services will be held Sept. 19.


Chinese brush painting, African hand-drumming and much, much more are planned for the Inter-Gen Fest, which connects people of all ages, at the Greenburgh Library on Sept. 20.


Seniors looking to stretch their food budgets – and savor the season's abundance of fresh fruits and vegetables – may be entitled to a Farmers Market Checkbook.


Our popular Golden Harvest Dance and Talent Show will take place Oct. 1. Read all about it.


Circle Oct. 29 on your calendar. That's the date for the 15th Annual Senior Law Day in Westchester.


Senior Programs and Services recently won prestigious awards from the National Association of Area Agencies on Aging for two trailblazing initiatives.


Learn about our new Livable Communities Collaboratives for Aging Services. Perhaps you or your agency, organization or business would like to become part of this exciting initiative.


The Westchester Alliance led a Think Tank of nine students from six local colleges and universities to brainstorm for ways to improve mobility for older adults and home care workers in northeast Westchester County. "Driving for Solutions" is the report of the Think Tank's findings.


In conjunction with its Livable Communities initiative, the county is conducting a survey of residents age 60 and older to learn if their income can cover basic expenses without public or private subsidies. Read more about our Elder Economic Survey, then complete the survey online. Print the flier.


Don't miss the latest issue of Nutrition News for Seniors and catch up on earlier issues for tips on proper exercise and sensible eating.