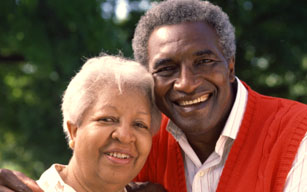 The Department of Senior Programs and Services offers seminars and activities throughout the year. Get details on our news and events page and special events calendar.
Read about the Livable Communities Collaborative for Aging Services and more in the new Aging Network Newsletter.
Equal Access Westchester
Equal Access Westchester, a new program and Web site launched March 12, promotes accessibility for people with disabilities throughout Westchester County. It is a unique partnership between the Westchester Independent Living Center and four Westchester County organizations. The Equal Access Westchester Web site provides information on accessible transportation, dining, shopping, lodging, and recreation venues in Westchester County; ADA (Americans with Disabilities Act) information; tax incentives for businesses; and Westchester County's Livable Communities Initiative.
National Senior Health and Fitness Day
Specific dates and locations will be available soon for National Senior Health and Fitness Day on May 29.
Mobility Study
The Westchester Alliance led a Think Tank of nine students from six local colleges and universities to brainstorm for ways to improve mobility for older adults and home care workers in northeast Westchester County. "Driving for Solutions" is the report of the Think Tank's findings.
Requests for Proposals (RFPs)
Westchester County's Department of Senior Programs and Services has been issuing requests for proposals (RFPs) for certain services that are provided for through state grants and through the federal Older Americans Act. For information about the individual RFPs, please visit: http://www.westchestergov.com/rfp
Elder Economic Survey
In conjunction with its Livable Communities initiative, the county is conducting a survey of residents age 60 and older to learn if their income can cover basic expenses without public or private subsidies. Read more about our Elder Economic Survey, then complete the survey online. Print the flier.
Other Highlights