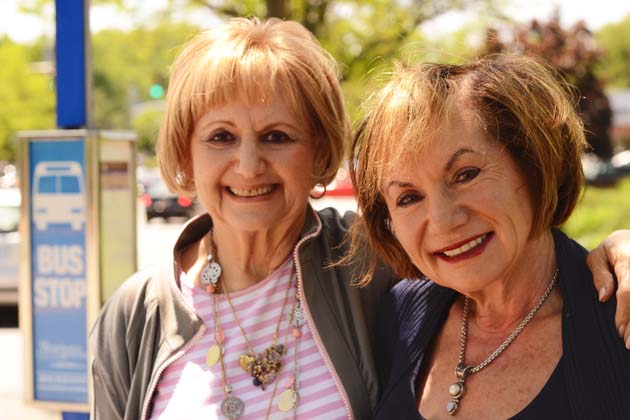 The county provides special paratransit services to seniors and the disabled who need to use public transport to get around the county and are not able to use the regular Bee-Line bus.
If you are able to use the regular Bee-Line Bus, read our brochure, A Seniors Guide to Riding the Bee-Line. Stay independent and leave the driving to us. Take the bus to shop, go to work, visit friends and family or go to a movie, park, pool, gym, or house of worship. Read the brochure in Spanish.
Senior B.E.A.T.
The Senior B.E.A.T Program is a transit orientation program designed to instruct seniors on how to safely and successfully use the Bee-Line System to promote greater travel independence.
Ride with a Friend
Check out the Bee-Line System's Ride with a Friend Program. It's twice the fun when you ride the bus with a friend, be it to go shopping, to a restaurant or to visit a historic site. Also, as a senior, you're eligible for a fare discount and discounted entry to participating partner venues.
RideConnect
Volunteers are needed for a start-up program to provide free rides for seniors in northern Westchester who need to go to the doctor's office for an appointment, the local mall for shopping, the hairdresser for a touch-up, a friend's home for a leisurely visit or for any other reason. The goal of the RideConnect program is to help seniors get out and about.
Think Tank Project on Northeast Westchester
The Westchester Alliance led a Think Tank of nine students from six local colleges and universities to brainstorm for ways to improve mobility for older adults and home care workers in northeast Westchester County. "Driving for Solutions" is the report of the Think Tank's findings.