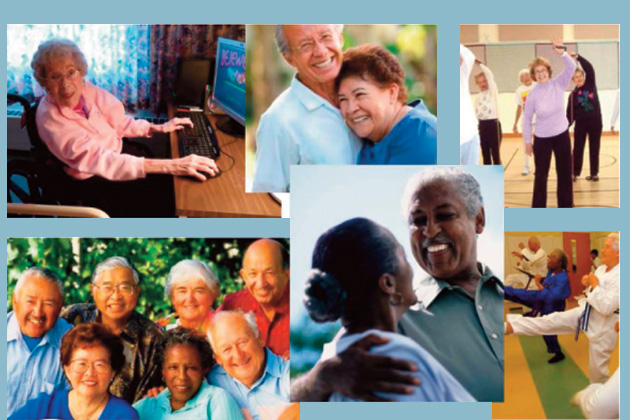 Music, movement, discussion, interactive learning and fun with inspired doers and thinkers from Westchester are just some of the highlights to be featured at "Celebrate Aging: The 6th Annual Livable Communities Village Fair" set for Wednesday, Sept. 12, 2018.
The free event is open to all county senior citizens, their families and neighbors, and will take place at the Mount Pleasant Community Center, which is about three miles north of Westchester Community College, at 125 Lozza Drive, Valhalla, from 9 a.m. to 2 p.m. Admission and on-site parking are free, but registration is required for a lunch.
This flagship event for the Livable Communities initiative will also feature more than 50 vendors, a variety of health and wellness programming, activities, entertainment, workshops and more.
The event is sponsored by the Westchester County Department of Senior Programs and Services, its Livable Communities Initiative and its Age-Friendly Community Sustainability Collaborative, and the Westchester Public/Private Partnership for Aging Services.
Registration is required for a complimentary light lunch. To register, contact Jennifer Crawford by phone at (914) 813-6263 or by e-mail at .
Vendors Wanted
Booths are available for businesses and nonprofits with products and services for seniors and caregivers. Details, including fees, are on a registration form you can download. Don't miss this wonderful opportunity to market your services directly to dynamic and involved seniors and caregivers. Call (914) 813-6263 with any questions.