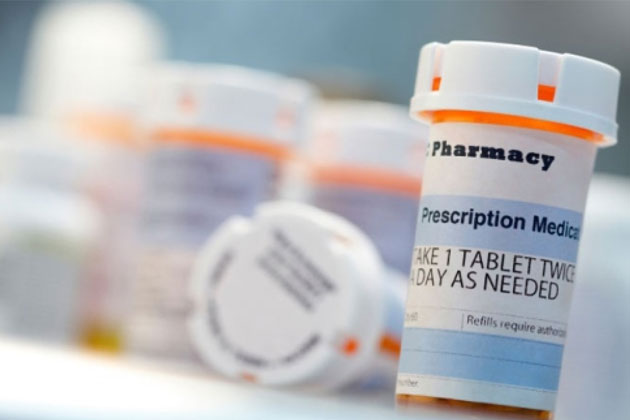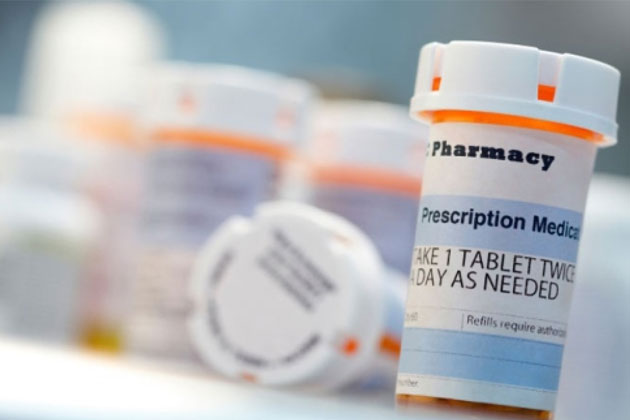 County residents are urged to take part in an anonymous survey that analyzes the effects of prescription drug costs on people age 65 and older in Westchester. The results of the survey will be presented to top healthcare policymakers and practitioners during a forum in Washington, D.C.
Prescription drug costs are a very real concern for older residents. No one should have to choose between buying food or medicine, yet unfortunately that's a story that's told way too often. DSPS encourages everyone to share their experiences so the department can provide the best support possible.
It takes no more than 15 minutes to complete the online anonymous survey.
Conducted by the Department of Senior Programs and Services (DSPS) and the Westchester Public/Private Partnership for Aging Services, the county's "Prescription Drug Cost Survey" has already garnered national interest. In addition to influencing local policy, the results will also be shared on the national stage as part of The Atlantic magazine's "At What Cost? An Atlantic Forum on Prescription Drugs," in Washington, D.C., on Oct. 3. The event will explore how to foster drug innovation while controlling costs.
"I am grateful for the opportunity to bring Westchester to the forefront of a discussion that affects so many," said DSPS Commissioner Mae Carpenter. "I urge all older residents, caregivers, family members and administrators to spread the word and offer their input."
Westchester's innovative Telehealth Intervention Programs for Seniors (TIPS) had its national debut on June 26, 2014.
TIPS has been in the forefront of the national telehealth movement.
Westchester County continues to lead the way in developing best practices that help seniors age successfully in their homes and communities. It values the seniors in Westchester and wants them to age successfully. It also realizes that skyrocketing healthcare costs require us to be innovative.
TIPS is a telehealth trailblazer because it combines three key elements to help seniors age successfully:
First – clinical monitoring of vital signs, including blood pressure, pulse, oxygen levels and weight
Second – a complete social check-up to make sure seniors are aware of all the services and programs available – whether it be nutrition, housing, transportation, caregiving or any of our other support programs, and
Third – hands-on, intergenerational support from a network of volunteers, including student technicians and social work students.
Because TIPS encourages seniors to be proactive about their health it will lower their medical bills because they will need to make fewer trips to doctor's offices and hospital emergency rooms. In turn, Westchester taxpayers, who foot much of the county's massive Medicare and Medicaid bills will benefit as well.
A study by a featured speaker, David Lindeman, CEO of the Center for Technology and Aging at the University of California, Berkley, showed that those savings can really add up. The study found that for every $1 invested in remote health monitoring up to $1.30 was saved in the first year alone.
TIPS is sponsored with a grant from the Harry and Jeanette Weinberg Foundation with additional funding from the Westchester County Department of Senior Programs and Services (DSPS) and the Westchester Public/Private Partnership for Aging Services. It was developed in collaboration with Pace University's Seidenberg School of Computer Science and Information Systems. The program's outreach continues to benefit more and more seniors throughout Westchester.
Here is how TIPS works

Trained technology students visit locations where seniors gather, such as nutrition sites and senior apartment buildings. Senior's vital signs – specifically their pulse, weight, oxygen blood level and blood pressure – are measured using computers and other equipment. That data is then transmitted to telehealth nurses who review it remotely. If the tests show cause for immediate concern, the nurse will contact the seniors, their caregivers or primary care physicians directly.
Each senior leaves the session with a "TIPS Sheet," a comprehensive assessment that includes their results of their vital sign tests, an explanation of what the results mean, and, if needed, other relevant information such as referrals.
In addition to the physical check-up, TIPS Social Support Associates (SSAs) speak with each senior to learn if they might need any support services in the county such as nutrition, transportation, housing or caregiving. Because of this personal, one-on-one connection, the county likes to say that TIPS is "high-tech" meet "high-touch."
"Telehealth has become a common and trusted tool to help seniors age better, but TIPS is much more all-inclusive than other programs," said Mae Carpenter, DSPS Commissioner. "Westchester is leading the way in telehealth services by combining the best technology available for remote monitoring with other well-established Westchester programs through our Livable Communities Initiative.
Two of those programs are Care Circles of Westchester and Caregiver Coaching. A care circle is a group of volunteers who help an individual with basic needs of daily living that cannot be met with public funds, such as walking the dog or providing companionship. Caregiver Coaches are volunteers trained by professionals who help the senior and family caregivers meet their challenges and responsibilities.
In coming months, TIPS will be offered at an increasing number of sites throughout Westchester. Read the brochure for more information about the TIPS program, or call (914) 813-6408.
Photo: Ryan Olohan, Google Inc.'s National Industry Director of Healthcare.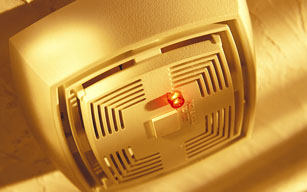 Older adults, age 65 and over, are twice as likely to die in fires than any other age group. The death rate for those 85 and over is four times the national average. Older people are also at higher risk of injury from fires. They following tips can help protect you and those you care about from fires and burns.
Install and maintain smoke detectors
Install working smoke detectors on every level of your home, especially near sleeping areas. Test and dust each detector monthly, and change the batteries at least once a year.
Smoke detectors have significantly reduced the risk of death or injury from fire. Smoke detectors give people an early warning that allows for early escape. If possible, install smoke detectors away from kitchens and bathrooms to reduce nuisance alarms.
To control nuisance alarms, install detectors with a temporary silencing feature. If you are hearing-impaired, install a detector that alarms with a visual signal. If necessary, get a relative, neighbor, or fire department official to help you test and clean each detector monthly and change the batteries at least once a year.
Use smoking materials safely
Never smoke in bed, while drowsy, or while under the influence of medication or alcohol. Use large, deep ashtrays for smoking debris, and let the contents cool before you dispose of them. Careless smoking accounts for nearly one-third of the fire deaths in adults over age 70. It is also a leading cause of fire injuries among older people. If you smoke, never smoke in bed, while drowsy or while under the influence of medication or alcohol.
Use large, deep ashtrays so smoking materials don't fall out. Warm ashes dumped in wastebaskets can smolder for hours, then ignite the surrounding trash. At the end of the day, put the ashtray in the sink, fill it with water and let it sit overnight before you dispose of the contents. Or, dispose of cigarettes and matches in a metal container, such as a coffee can with a lid, and let it cool overnight. Check furniture for smoldering cigarette butts and ashes before going to bed.
Pay attention to your cooking
Keep pot handles turned inward, and keep cooking surfaces and surrounding areas free from clutter and grease build-up. Use pot holders and oven mitts. Avoid wearing loose clothing with flowing sleeves while cooking. Take a reminder with you if you must leave the kitchen with food cooking on the stovetop.
Cooking fires are a leading cause of burn injuries among older people. Prevent fires and burns by being watchful and alert when you cook, keeping pot handles turned inward, not overheating food especially fats and oils, and keeping cooking surfaces clean. Always use potholder and oven mitts when opening the oven and handling hot pots and pans to prevent burns.
While cooking, avoid wearing loose clothing with flowing sleeves, such as nightgowns or bathrobes. These can catch on fire from a burner. If you must leave the kitchen when you are cooking set a time and take a potholder or wooden spoons with you to remind you that food is cooking.
Heat your home safely
Have a professional service all heating equipment annually. Keep anything that can burn or melt away from all heaters, furnaces, fireplaces, and water heaters. Never use a stove or oven to heat your home.
Hundreds of fires start each year when things that burn, such as curtains, clothing, bedding, gasoline, or paint solvents, are placed too close to heaters, furnaces, wood stoves, fireplaces or water heaters. Store flammable liquids like cleaning solvents and gasoline outside of your home. Have at least three feet of clearance in all directions around portable/space heaters. Use the proper fuel for all heating equipment. Change filters in furnaces monthly. Keep chimneys clean. To prevent scalds, set the temperature of your water heater no higher than 120 degrees. All heating devices should be checked and serviced every year by a professional. Use your stove or oven for cooking only - never to heat your home.
Practice electrical safety
Have a professional electrician inspect your home's electrical wiring system at least every 10 years, and make recommended repairs. Never overload the electrical system. Plug each appliance directly into its own outlet and avoid using extension cords. Have an electrician install ground fault circuit interrupters (GFCIs) in rooms where water may be present. Install and maintain electrical appliances according to the manufacturer's instructions.
Homes more than 40 years old are three times more likely to catch on fire from electrical causes than homes 11 to 20 years old. That's because older wiring may not have the capacity to safely handle newer appliances and equipment and may not incorporate updated safety features. Ground fault circuit interrupters (GFCIs) are important electrical safety devices that offer superior protection against dangerous electric shock and also may prevent some electrical fires. Have GFCIs installed in bathroom and kitchen circuits, and in other locations where water and dampness may be present.
Call a professional electrician to make sure you have the proper fuses, find reasons for blown fuses and tripped circuit breakers, replace old or damaged outlets and install more outlets if needed. You are are less likely to overload electrical outlets if you use no more than one high-wattage appliance on a circuit at a time. Extension cords are meant for temporary use only, and should be unplugged when not in use. If you see frayed cords on older appliances, have the cord repaired; better yet, replace the appliance altogether.
Keep matches and lighters away from children
Store matches and lighters in a locked drawer or a high cabinet away from the reach of grandchildren or other youngsters. Make sure lighters are child-resistant.
Young children are often attracted to products that can produce flames. Be sure to lock away any matches and lighters when you have young visitors in your home. Using lighters that are child-resistant can prevent deaths and injuries. If you light candles in your home, keep them out of reach of children.
Know what to do in case of fire
Practice two ways out of every room in your home. Get out as soon as you discover a fire; do not try to fight the fire or gather possessions. Once out of the house, immediately dial 9-1-1 or your local emergency number for help, preferably from a neighbor's phone.
Planning what to do in case of fire can make the difference between life and death. You should practice two ways out of every room in your home. If you use a wheelchair or walker, or otherwise might have a problem escaping from a fires, discuss your escape plans ahead of time with your fire department, your family, the building manager and neighbors. Let them know about your special circumstances and ask them to help plan the best escape routes for you.
The most important thing when a fire occurs is to get out of the house immediately, and call the fire department. If you are behind a closed door, feel it with your hand before opening it; if the door is hot, exit the room some other way, if possible. Make sure windows can be unlocked and opened, and security bars released. If you are passing through a smoky area, stoop low so that your head us beneath the smoke. If your clothes catch on fire, stop, gently drop to the ground, cover your face and roll to smother the flames. Do not try to fight the fire; that will only delay your escape. Leave your possessions behind, and never go back into a burning building for any reason.
Produced by the U.S. Consumer Products Safety Commission
AARP
National Association of State Fire Marshals
Seniors are often vulnerable to con artists who call them and try all sorts of tricks to steal their money. Never – never, ever – give anyone your personal information, such as your credit card number unless you initiated the call, perhaps to your bank or to a catalog company. The best way to protect yourself: hang up the phone.
But if you suspect you received a fraudulent call, notify the county's Department of Consumer Protection right away at (914) 995-2167.
People who lead senior groups should be aware of Westchester County's Senior Crime Busters initiative and request a presentation for their group about how to prevent scams and other important issues. Speakers who will come to your group include members of the county's public safety and consumer protection departments as well as from the offices of the attorney general and the county district attorney. To reach Senior Crime Busters, call (914) 995-2190.
Here is a partial listing of some scams against seniors that are currently making the rounds in Westchester.
The Medical Alert Scam
This scam seems to work through robo-calls where con artists tell seniors that they have been "approved" for medical alert equipment at no charge. They identify the business as "Senior Medical Alert" or "Senior Medical Advisors." The con artists will then ask the seniors for their credit card numbers and use it to bill them every month for "monitoring services" they never receive. They also use scare tactics to induce consumers to respond to the offer warning of a "significant rise" in the number of senior citizens who delayed and as a result suffered death or serious life-threatening injuries.
Electric Service Companies
Con Edison continues to deliver electricity to homes and apartments but because of deregulation, other so-called "energy service companies" can provide the power. Be wary of callers who quickly try to get you to switch providers.
Health Care/Medicare/Health Insurance Fraud
Every U.S. citizen or permanent resident over age 65 qualifies for Medicare, so there is rarely any need for anyone to research what private health insurance company older people have. In these types of scams, perpetrators pose as Medicare representatives and trick seniors into providing personal information to them. Scam artists use the personal information they collect to set up false identities (ID Theft) and to also bill Medicare for fake treatments and services that are never provided.
The Pigeon Drop
The con artist tells the individual that he/she has found a large sum of money and is willing to split it, if the Senior will make a "good faith" payment to the con artist by withdrawing funds from his/her bank account. Often, a second con artist is involved, posing as a lawyer, banker, or some other trustworthy stranger.
The Relative or Grandchild Scam
The con artist gets the victim to wire or send money on the pretext that the senior's child, or grandchild or another relative is in jail or in the hospital and needs the money.
Magazine Sales and Lottery Scams
Magazine sales are offered with the proceeds going to fake charities. Lottery "Winners" can collect winning lottery amounts by first sending a finder's fee.
In addition, the Department of Consumer Protection describes other scams you should know about, particularly foreclosure scams, moving company scams and phishing scams.
Westchester County Government | 148 Martine Avenue | White Plains, New York 10601 | (914) 995-2000
Copyright 2019 Westchester County. All Rights Reserved. Disclaimer/Privacy Policy