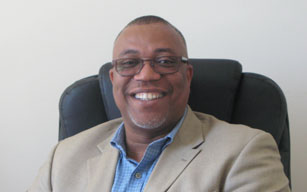 Westchester Residential Opportunities (WRO), Inc., a not-for-profit housing counseling agency certified by the U.S. Department of Housing and Urban Renewal that serves more than 7,000 individuals and families a year, will receive the 8th annual Stanley Schear Leadership Award on Tuesday, Sept. 16.
Geoffrey Anderson, WRO's executive director, will accept the award at the Westchester Senior Housing and Services Collaborative's breakfast and recognition ceremony at the White Plains Public Library, 100 Martine Ave., White Plains at 9 a.m.
"The Schear Award recognizes organizations that have made meaningful contributions to improve people's lives through fair and affordable housing and services," said County Executive Robert P. Astorino. "I thank WRO for its continued partnership, working alongside county government to make sure people continue to live and prosper in Westchester."
Event reservations are requested, but walk-ins are welcome. To sign up, contact Lisa Buck at or (914) 949-8146.
Commissioner Mae Carpenter of Westchester County's Department of Senor Programs and Services (DSPS) will present Anderson with a $3,500 check from Atlantic Philanthropies, which is a sponsor of the program along with DSPS, the White Plains Library and Wartburg, an adult care services community in Mount Vernon.
"Especially during difficult times, it is imperative that society make every effort to inform older people about housing options to meet their needs," Carpenter said. "WRO has done just that."
Under Anderson's leadership WRO has:
Expanded the capacity and expertise of its Senior Housing Counseling Program
Developed and administered a leading comprehensive tax foreclosure counseling program for Westchester residents
Held training sessions for more than 500 real-estate professionals over the past two years in collaboration with the Hudson Gateway Association of Realtors.
Anderson has served as WRO's executive director since 2007. He holds a bachelor's degree in social work from Concordia College in Bronxville, and has taught at Concordia as an adjunct professor since 1995. He has a master's degree in social work from Fordham University.
Earlier in his career, Anderson worked for Westhab Inc. for more than 11 years, including service as vice president of housing programs.
Schear worked tirelessly for many years to help people with housing needs in the county. Upon his death in 2006, the award was established to honor him and his many achievements.
The Care Circles of Westchester: Step Forward and Give Back program provides family caregivers with information to coordinate help for their loved ones from volunteers, who share in caregiving tasks.
The program is part of the Livable Communities: A Vision for All Ages – Bringing People and Places Together initiative. It is sponsored by Westchester County's Department of Senior Programs and Services (DSPS) and the Westchester Public/Private Partnership for Aging Services.
A care circle is a group of volunteers who assist an individual – perhaps a very elderly person – with the basic needs of daily living that cannot be met with public funds. These needs may include pitching in to do the laundry, giving rides to the doctor's office, walking the dog or simply providing companionship.
Fewer and fewer caregivers are available to help care for Westchester's growing senior population, and care circles are a way to recreate the physical and emotional support families traditionally provide.
A key goal of the Livable Communities initiative is to enable seniors to continue to age in their homes and communities. Care Circles of Westchester volunteers directly advance that goal.
"We're delighted to start our Care Circles of Westchester initiative, which we know will grow over the years," said DSPS Commissioner Mae Carpenter. "Care circles make communities stronger."
For more information about the Care Circles of Westchester program, contact Colette Phipps at (914) 813-6441 or .
A six-week series of free workshops to help seniors 55 and older manage their chronic health conditions will take place beginning this month at the YWCA White Plains & Central Westchester, 515 North St., White Plains. They are scheduled for: Sept. 19 and 26 and Oct. 3, 17, 24 and 31 from 10 a.m. to 12:30 p.m. There will not be a workshop on Oct. 10 because of the Columbus Day holiday. (Registration is now closed for this series of workshops but they will be presented again at a later date.)
Chronic diseases include heart disease, high-blood pressure, pain, anxiety, diabetes, arthritis and obstructive pulmonary disease. U.S. Census statistics indicate that an estimated 327,520 people over age 60 who live in the seven-county lower Hudson Valley region have one or more chronic illnesses.
The workshops are part of the federal Chronic Disease Self-Management Program and are being coordinated by the Westchester County Department of Senior Programs and Services (DSPS). Registration is required and space is limited. Parking is free.
Senior Centers may post the flyer for members to see. For more information or to sign up contact Annette Alve at (914) 995-3108 or .
The Chronic Disease Self-Management Program was developed by the Division of Family and Community Medicine at Stanford University's School of Medicine and is administered in New York by the University of Albany's Center for Excellence in Aging and Community Wellness. DSPS is working with the Westchester Public/Private Partnership for Aging Services to manage the program in Westchester, Dutchess, Orange, Putnam, Rockland, Sullivan and Ulster counties.
Instruction is based on the model developed by Stanford University, and the workshops are led by trained individuals. Trainers for the YWCA workshops are Annette Alve, program coordinator for the Westchester County Office for Women, and Paul Keppler, a retired businessman. Both are experienced leaders, who have been trained by the professionals involved with the Chronic Disease Self-Management Program at the University of Albany.
The ElderServe Safe Center for Seniors has announced more programs in its series of education and brunch support workshops for family caregivers.
The "It's a Family Affair" program takes place the first Sunday of the month at 1 p.m. at ElderServe, 347 Saw Mill River Road, Yonkers.
For more information and to register, contact Keel at (914) 368-5506 or .
Topics planned for future Sundays are "Taking Care of You," "Good Nutrition: Health Holiday Eating" and "Gentle Yoga and Stress Reduction."
ElderServe is the community service division of the Hebrew Home at Riverdale, a nonsectarian, not-for-profit geriatric care center.
Westchester County Government | 148 Martine Avenue | White Plains, New York 10601 | (914) 995-2000
Copyright 2019 Westchester County. All Rights Reserved. Disclaimer/Privacy Policy